Location: Holladay, Utah.
Holladay Red and Green - nice play on words eh?
Waterfall & Pond in a Yard
Fall Leaves Cling - to trees. Snow had not fallen and caused the last of the leaves to fall. It makes for a great mix of seasons.
Classic Winter Foliage.
Last month I took some photos for a photo contest for the city of Holladay, Utah. After I had taken these photos I found out that I was supposed to provide my own frame along with printing and such. That is not bad really, but I found out that the grand prize would not even pay for the cost of printing and the frame. It was not worth my while to enter but it was fun to go out and take photos. It was a beautiful winter day that was lacking in snow.
Cottonwood Creek - 1
Tree on Blacktop.
Barn with Trees
Mount Olympus. Located just East of Holladay, UT
Barn Weathervane - Mount Olyimpus and clouds in background
White Winter Weed
Barn Roof Texture - I love the weathered look and the growth on the shingles.
Cottonwood Creek passes through Holladay, Utah. It is from this creek that the Cottonwood Mall got its name. However, the mall is all but non-existent. The creek remains and in the spring gets extremely full and dangerous from the runoff in the nearby mountains. Here are some photos of a section that I enjoyed and that has easy access. It is located by I-215. In fact the shadow that you see in many of the photos is from the freeway just above where I was standing.
Cottonwood Creek - 2
Cottonwood Creek - 3
Cottonwood Creek Panorama - Upper Fall
Cottonwood Creek - 4
Cottonwood Creek - 5
Weaving River-bottom Trees - In Creekside Park, Holladay, UT.
Tree by Creekside Park - Mount Olympus in background.
Cottonwood Creek Panorama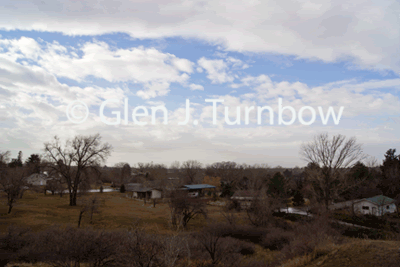 Southern Holladay looking South GIF.